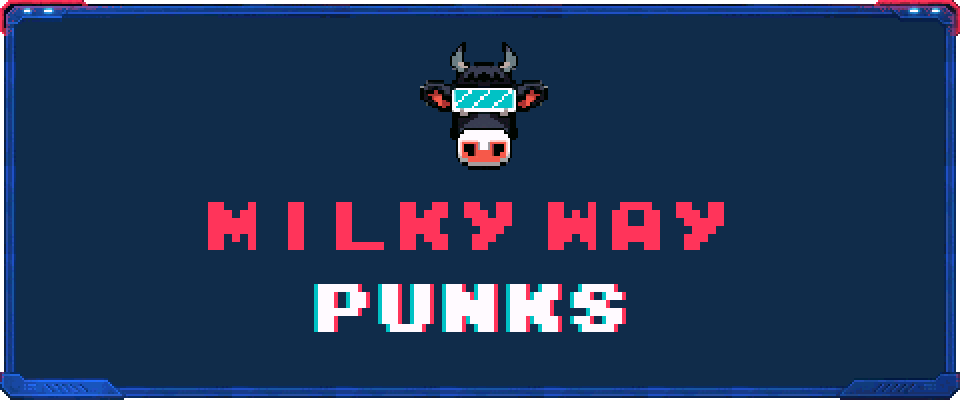 Milky Way Punks
Can you survive the alien hordes?
Local Multiplayer 1-4 players
Animais de uma fazenda são abduzidos e treinados por alienígenas para lutar contra uma raça extraterrestre inimiga, porém em determinado momento eles se rebelam, viram punks e buscam fugir da nave na qual se encontram.
O jogo começa em um dos treinamentos destes animais, uma espécie de tutorial, com o jogador controlando os animais modificados aprendendo a manusear as armas. A partir de certo momento, o jogador tem a opção de atirar nos extraterrestres que estão conduzindo o treinamento, a partir disso, dentro da nave surgem hordas de inimigos tentando impedir os animais de fugir. O jogo então consiste em sobreviver as hordas de inimigos com dificuldades crescentes e explorar diferentes áreas da nave no intervalo entre as hordas.

Farm animals are abducted and trained by aliens to fight against an enemy extraterrestrial race, but at a certain point they rebel, turn into punks and try to escape from the ship they are on.
The game starts in one of the training sessions for these animals, a kind of tutorial, with the player controlling the modified animals and learning how to handle weapons. From a certain point on, the player has the option of shooting the extraterrestrials who are conducting the training, from that moment on, hordes of enemies appear inside the ship trying to prevent the animals from fleeing. The game then consists of surviving hordes of enemies with increasing difficulty and exploring different areas of the ship in between hordes.

Keyboard
Joystick
JOIN GAME
MOVEMENT
SHOOT
RELOAD
DASH
DROP GUN
INTERACT
LIGHT
ENTER
WASD
RIGHT CLICK
R
SHIFT
Q
F
T
START BUTTON
ANALOG CONTROL
R2 (RIGHT TRIGGER)
UPPER BUTTON
L2 (LEFT TRIGGER)
RIGHT BUTTON
BOTTOM BUTTON
R3

Felipe Cadavez Oliveira
Jônatas Alves Lopes
Mateus Resende Paludetti
Melissa Motoki Nogueira
Pedro Liduino do Nascimento
| | |
| --- | --- |
| Status | In development |
| Authors | Jonyzim, Motokiyo, Cada, Ryu Lidu |
| Genre | Action, Shooter |
| Tags | 2D, Cyberpunk, disco, Local multiplayer, Neon, Pixel Art, Sci-fi |
| Average session | A few seconds |
| Multiplayer | Local multiplayer |
| Player count | 1 - 4 |